Accident Report: Fatality Reference
MINE FATALITY – On July 28, 2021, a miner was standing on a rock ledge to extract dimensional stone when a triangular section of the rock broke off, causing the miner to fall approximately 35 feet.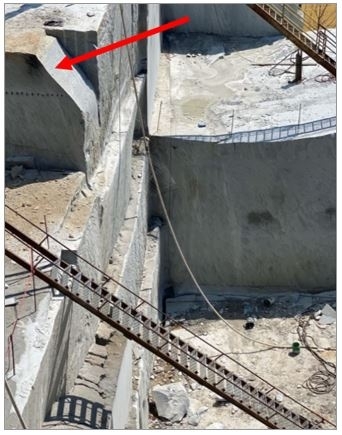 Best Practices
Use fall protection when a potential fall hazard exists.  Ensure fall protection has a suitable fall arrest and secure anchorage system.
Examine working places to identify loose ground or unstable conditions before work begins, after blasting, and as changing ground conditions warrant.  Ensure examiners have adequate training and experience to recognize potential hazards.
Assess risks and control hazards before beginning work activities.  Remain a safe distance from cracks and any sign of unstable ground conditions.
Assure a safe means of access is provided and maintained to all working places.  Use personnel lifts and ladders, as required.
Train miners and ensure they perform work safely, use tools properly, and utilize personal protective equipment correctly.
Additional Information
This is the 21st fatality reported in 2021, and the first classified as "Falling, Rolling, or Sliding Rock or Material of Any Kind."