Accident Report: Fatality Reference
MINE FATALITY – On March 22, 2022, a 44 year-old heavy equipment operator drowned after the floating pump station he was standing on capsized. At the time of the accident, the miner was assisting a co-worker in connecting a water discharge line.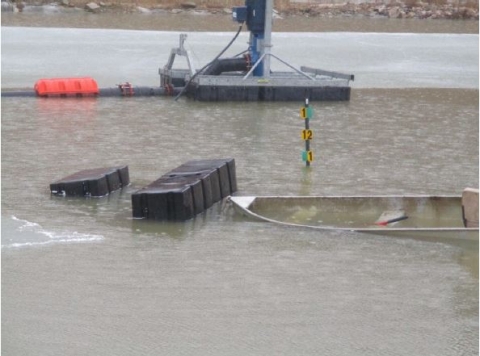 Best Practices
Design and use floating platforms in a manner that complies with the manufacturer's specifications and recommendations.
Before working on a floating platform:

implement safe work procedures that take into account potential hazards from rain, ice, freezing temperatures, and other environmental conditions.
perform adequate work place examinations, especially on floating platforms that are infrequently used. Check parts that are subject to rust, sun damage, water damage, etc. over long periods of time.

Wear life jackets where there is danger from falling into water.
Additional Information
This is the twelfth fatality reported in 2022, and the first classified as "Drowning."